The break resulted in a bit of a split for the kanisnike team. With some of us travelling away from Canberra, and others even leaving the country. The two weeks left us with some spare time never the less to focus on more important things than uni and work… INSTAGRAM!
As you just saw, it is undeniable Instagram has a special place in all our hearts. BUT we all used the app over the break for different reasons – Kan, Is and Ke in diary/documentation forms, and Ni as an aspiration observer of her Instagram network. However, it must be noted that fundamentally we all utilise Instagram's unique functions as a mechanism for a self-branding tool.

Through its exceptional performance as a social media app, Instagram's reliability, its free access, effectiveness at creating the desired self-image and user-friendly interface provides us with an efficient tool put our lives on show through a digital photo album. We all posted photos of places we visit, our pets and even what we had for lunch, and in doing so, we broadcast this information to the world wide web (or a select few if you have a private account).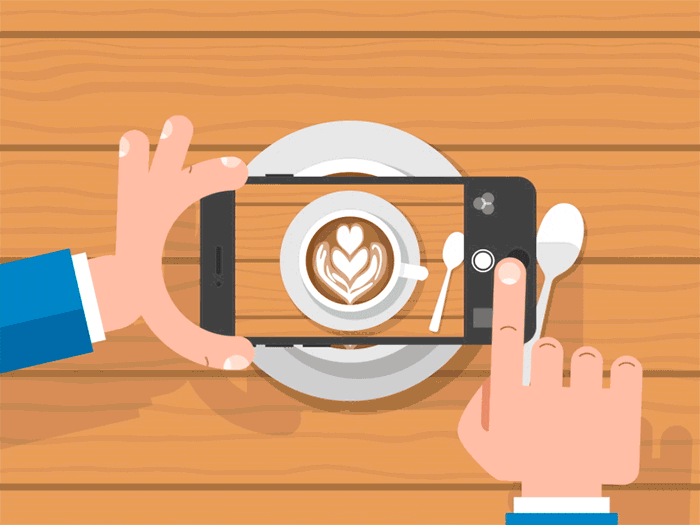 While functionally simple, the app has multiple dimensions adding to the effort required for creating just one post. We use the additional supplementary features such as Boomerang, Layout and image filters, Instagram allows for diversity and customisation to further expose our individual uniqueness. Additionally, location stamps not only create aspiration goals to our followers (and allow us to boast about the amazing places we have visited) but create a personal virtual map of all the places we have been.
But why did we look forward to using Instagram more during the break? Facebook these days has become the ultimate means of communication. They have albums of pictures but who can be bothered to sift through them all? And yes, Snapchat differs by showing life's transient moments. But, what sets Instagram apart in today's day and age? Basically, its form of one iconic picture. It has a sense of documentation and permanency. In a nutshell, we can tell the world who we are and who we want to be in a way that is straight to the point and visually appealing.
Instagram empowers us to feel a sense ownership as we can brand ourselves through creative photos and captions. Our desired states are most importantly depicted through the power of imagery. And in reverse, receive praise and a sense of community. The unilateral dialogue with feedback from our networks (the people we follow, and the people who follow us), through likes and comments, produce a digital dimension of communication and allow for use to manipulate societies perception of us. You can absolutely see why that Instagramming is the perfect solution to a seemingly mundane uni life – it creates relationships and shares stories what would not otherwise be possible to establish.
It is indisputable that instagram is all about relationship building. I don't know about you but KE's grandmother even has Instagram. Her mum makes her post so the whole family can keep up to date with her adventures. And more so for all our friends… it's also a way to keep up to date with our lives, and also establish a layer of judgement for those in our peer groups.
So stop reading this blog. Login into Instagram. And have a browse of our brands: